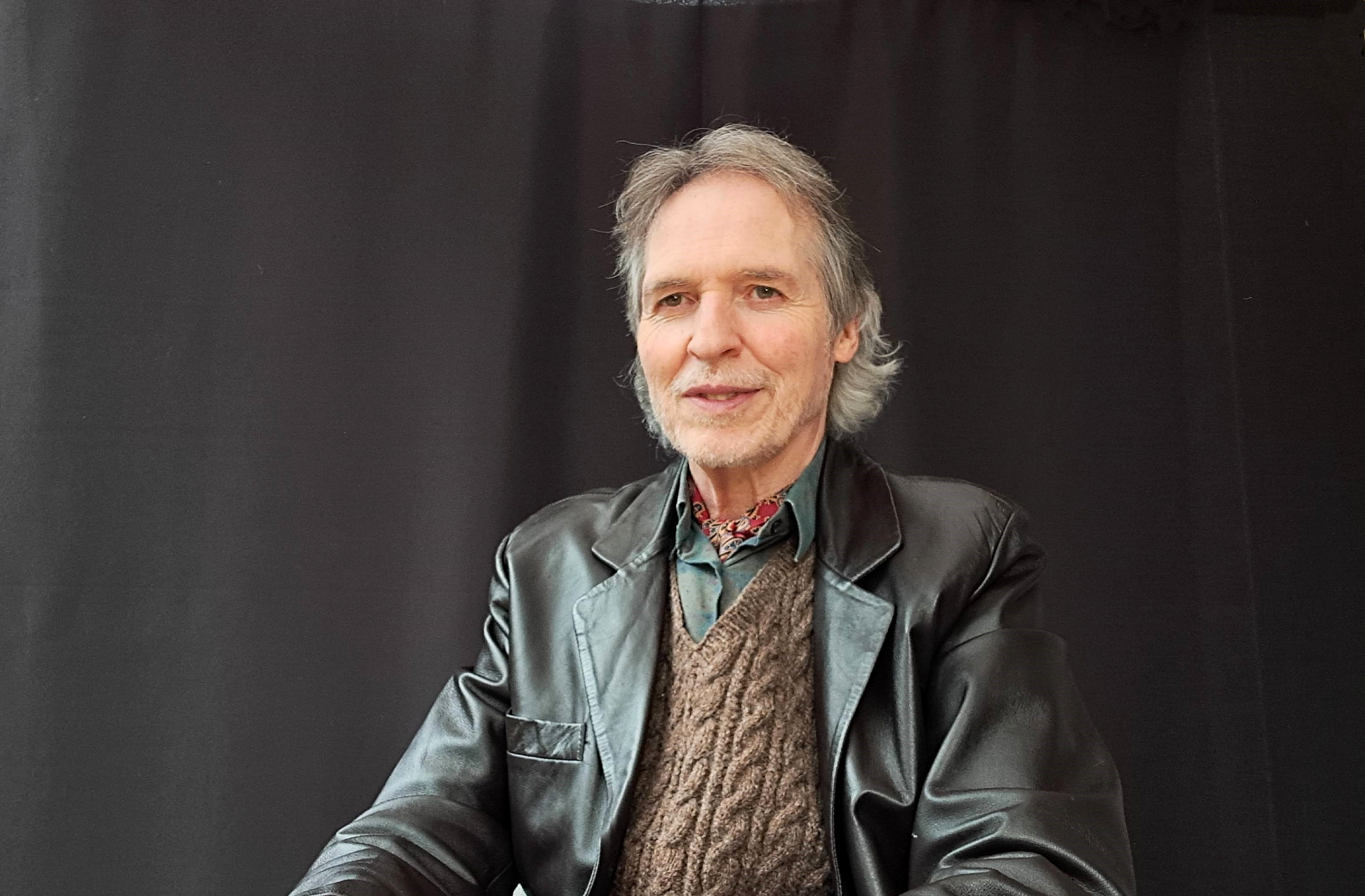 Your writings have made me question everything deep inside myself….thankyou.
I gain clarity and a true understanding of the many subjects you are talking about. I feel this to be so necessary in these times, as our world is chaos. Always thank you.
I do not comment often but look forward to your writings as one of my main contemplation subjects. I admire how your mind presents the soul in such a profound way
It's not only the imparting of the truth that I found captivating in your article but the eloquence that goes with it! You write so beautifully and it sparks that deep interest for me to go deeper into what you are writing! Thank you so much!
You are an eloquent and meaningful writer. I resonate with almost everything you write and am always amazed with your gift. I am sincerely grateful and thankful you share your words with us. I have been enjoying listening to you on YouTube with your soothing voice. Thank you so.
What refreshing words to hear! Like a cold water spring on a blistering summer's day!
This spoke to me with no words….no pictures….no memories…..just realisation of having just read TRUTH expressing the inexpressible. Thank you.
Thank you Lance… often times it is difficult to articulate in words my deepest remembering's/recognition of your wisdom… your time and contribution is highly valued, I save your prose and refer to it often, it helps to add balance and serenity to an otherwise inhumane domain in these times on our journey.
I listened to your talk about the mystic and the madman yesterday and shortly after I felt an enormous relief, my body and "I" relaxed into a wondrous state. I couldn't get enough of it..! I walked around in the city and felt a relaxed love for everyone including myself. People looked at me as if they were a bit puzzled. I wanted to look deep into their souls and connect but I noticed that it was a bit disturbing to them. I just wanted to tell you that the energy behind your words moved me into a gracious state. Truly amazing. Thank you.
I feel as though I have been lead to you. It's like your writing my story, thank you my parallel of past wisdom. I needed this balance in my journey towards healing myself so that I may help heal others. Your perspective has been THE missing piece to my personal puzzle of understanding.
Understanding is brought out by your totally balanced masculinity and accuracy. Not only that, dear Lance Kelly, only a sensitive person can see your purity of vision and honesty of relating. Your true compassion shines through as your understanding becomes overstanding. You speak as if you have nothing to gain, and give so selflessly that I am awed to silence. Very few posts have that effect. You are so unquarrelsome and have nothing to prove but your love of humanity. Surely often, it is even as if a true Master speaks through you. You are one that has no ire, disagreement or critique for anyone. Your giving's are rare, selfless and ever so tasteful. Not only that, you make life beautiful again in your poise and good choice of words. Thank you for your dedication and courage to put yourself out this way for others. Wonderful service, warm, loving attitude. Thank you.
I really admire your posts. I love the words but I also like how my body responds, because there is so much behind the words. And my back is literally cracking, so there is some kind of huge release happening.
I took a moment to myself & read that, thank you for expressing that & taking the time to write & share. So used to short bursts of mostly meaningless drivel on social media it is refreshing to read something with some substance & a spiritual stance that doesn't involve new age clap trap. Bravo 
Your videos are very good to look at. To see you live gave a sense of what to expect. Your smile reflected a deep Joy that I lack. An amazing gift from life that I stumbled on your teaching. Thank you.
Such profound words to describe the inevitable progress of life to death. I appreciate such wisdom at my advanced age. Thank you
I truly love, enjoy, and connect so deeply with your thinking, and writing. Somehow you've managed to find write so clean its like the clarity when one enters deep into the silence where all is heard. Its quite remarkable, really. Gnosis from direct experience known immediately. Thank you Lance Kelly, this is another amazing piece at the right time.
The most candid elucidation ever. You always touch the core of my being with your writing! Its so beautiful, so thought of and so very touching!
Bless you, Lance for writing with great understanding about the essence of my feminine being
Thank you I felt as reading, it was like going back on time and being told a process through which that time I had no way to express or understand but just have to pass through as I was told by inner guidance in a sweet whisper inside. Like knowing I had to pass through that. It will be precious. Thank you for posting.
Finally, someone said what I've always felt! Thank you!
I have never read any article that delve into death that I could really understand and relate to. I had a near death experience and what you wrote in here made me accept the truth of what you were saying! The freeing from the body so that you could go to where you are supposed to be! There was such a relief, such a feeling of joy or ecstasy! I am not really so good at expressing myself but what Lance has mentioned here resonates with me. He's able to express in here something I was able to experience! Thank you so much for bringing death as a kind of entrance to another life form in a different dimension!
 You have been so straightforward and so pure with your perspective I can't help to be awed!
 Someone has said it! Put it in straight forward lingo so easy to understand! Our desires will bring us back. We pick up where we left off last time. Surely to be desireless is to know the true meaning of Love. Thank you again Lance Kelly.
 This is profound and yet simple. It rang true for myself  I really like it. Well said 
I really admire your posts. I love the words but I also like how my body responds, because there is so much behind the words. And my back is literally cracking, so there is some kind of huge release happening.
This has helped me immensely
Wow this hits home in fact my middle name is mystic and the process you described I went through it amazing Did you write this? Because if you did you must've gone through it because you understand it seems like it. Thank you for sharing 
This is magnificent Lance, you truly nailed it!
Concise, crystal- clear-compact and balanced summary of the dynamics of (r)evolution, and the transmutations of form, always referring back to the underlying essentials. Well done, br. Lance .
Wow I've waited my whole life to read this!! Thank you
Your writings are so wonderful to hear…..like a calming of a running heart, and the reassurance of internal, inexpressible observations.
There couldn't have been a more beautiful and lucid expression or explanation about this union, possibly one of the most misunderstood, exploited and judged one.
 You can read and learn for decades and once in a blue moon you have an A-HA moment. Where everything comes together and makes sense…..I just had that after reading this!! 
Your writing cuts cleanly to the heart with a musical elegance. Your insights lead me to a clarity of self/other, void of the sticky residue of emotionality. Deep bow 
It seems I've only been intuitively or subconsciously aware of these depths without the gift you have to describe so perfectly their relationships .
Impeccable lucidity.
Beautiful – so sincere, so relevant!! Thank you Lance!!
You are beautiful inside and out your wisdom of things is truly amazing and life changing you have been like a fiery godmother knowing exactly what to say when needed most I adore you and appreciate you once again your wisdom is almost celestial very powerful thank you
This is simply the best expression I've ever encountered on 'Grace' and for me the very best of Lance. Thank you, Lance.
Masterful. Thank you, Lance. Thank you for your beautiful writing. I love your incredible analogies
This is awe inspiring. I have always felt that I love deeper than anyone I've ever met. This puts into words what I have felt for so long. Longing for that deep sense of oneness with the one you love is the purest emotion I've ever felt. When it comes to love I allow myself to be completely vulnerable and open and fall with everything I have. Love is powerful and extremely terrifying. "There can even be a sense of losing everything until all personal feelings are transcended; and the agony and ecstasy are unified through the pure knowledge of love." Wow. I love this so much. 
I love what you are telling us! I am so glad there's someone like you who is so spiritually enlightened and could write it illuminating us about true spirituality!
Clear like a diamond.
Thank your for putting into words what I have been unable to express and what I see so many men seem to fear.
You are an incredibly talented writer, I could not agree with this more. The sacred feminine, which we have been conditioned to deny, will be soon be healed as man and woman become aware the importance of their union. Their energetic union will heal the world.
I feel I am coming into this. I have been feeling at times the history, all the pain, the craving, the need, the shutting down, the feeling dirty, the being used, the not saying what is. Then the love and knowing and more expansion into the unknown mystery. I have been reading your words over the past year or so. Today I felt I was drinking your words in. This time not as a man that knows something outside of me.
You are a timeless poet. These writing as are phenomenal. Thank you.
I love what you are telling us! I am so glad there's someone like you who is so spiritually enlightened and could write it illuminating us about true spirituality!
There couldn't have been a more beautiful and lucid expression or explanation about this union, possibly one of the most misunderstood, exploited and judged one.
Your deep insights often feel like a call or permission to release the false mind parameters around my spirit. I am going slowly as to not trigger ego. The fear of "crazy" goes fairly deep with me, so I'm allowing a natural sinking into the beyond mind. Freedom, spontaneity and love are starting to dance in a beautiful spiral as I continue to say yes. I thank you deeply for calling us toward freedom 
I am totally mesmerized by how you write the flow of our life and the uncertainties we have to cope with in order to survive it but also to enjoy it. Thanks for your profound thoughts and your high skilled of writing!
I read a lot of what you share, and although I can't absorb it all, what gets through is always beautiful and touches the realms of my own inner starry sky. Thanks you for the gifts.
Your depth of understanding and clarity of expression on what has previously been completely abstract is a true gift. Thank you, thank you, thank you 
I have never read anything so beautiful and perfectly clear. Thank you.
Lance, just wanted to say I am amazed to read your words. It feels like you are going deeper and deeper into my being, probably not my being but every human being.
Ahhh someone that KNOWS how to explain this wonderful unity; this space of soul, this being of unlimited power. This is where it lies….everywhere in everything as SPACE.
Thank you for sharing such eloquent and timely wisdom.
THIS is brilliant!!!  It's probably the single greatest piece of writing I've ever had the pleasure of reading on this subject, not just from Lance Kelly  ( I've been following him for a few years now) but from any author . absolutely brilliant … his knowledge on the subject shines through magnificently in this writing and I'm in awe. Thank you so
 I wish I could distil this divine message into an elixir and take a sip every morning.
I love this piece with passion. It's simply splendid! Do me a favour, bro: keep 'em coming…
You have a truly enlightened view of reality and I am grateful that you are communicating to the world.
Lance Kelly,
I know you are saying the Truth.
I love hearing everything you say and how you say.
You are really a spiritual teacher.
Humanity needs you and you know that and that is the only reason you are sharing your understanding, the Light of Truth.
Thank you very very very much.
Love you.